TRASH & RECYCLING Routes: Rochester
Day of Week: Wednesday
Time: 7 AM*
*Please have your bagged rubbish only and recycling out by 7 am. Arrangements can be made with the office for larger items.
Many items that cannot be picked up on the routes can be brought to a local Rubbish & Recycling Drop-Off Fast Trash Program.
PRICING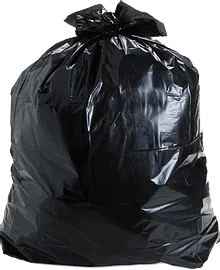 Generally, trash costs $3 per 32 gallon bag. ​
This is can be subject to change based on location, especially in Plymouth.
Holidays
Christmas Day is the only holiday affecting service days.
Should the holiday fall on your day,  you will be notified of the change.
Trash & Recycling Pricing
Monthly Service Fee Pricing
** Does not include the additional $3 per 32 gallon bag of trash. **
Every Week Trash & Recycling
Curbside Service:
Bin: $40  |  Tote: $55
Off-Curb Service:
Bin: $80  |  Tote: $85

On-Call Basis (Per Occurrence)
Curbside Service:
On Route: $25  |  Off Route: $50
Off-Curb Service:
On Route: $25  |  Off Route: $50

Every Other Week
Trash & Recycling
Curbside Service:
Bin: $20  |  Tote: $40
Off-Curb Service:
Bin: $40  |  Tote: $60